2014-2015 SEASON
FALL 2014
By Craig Sodaro
Directed By: Kaye Brownlee-France

AGES 10yr - 18yr
WINTER 2015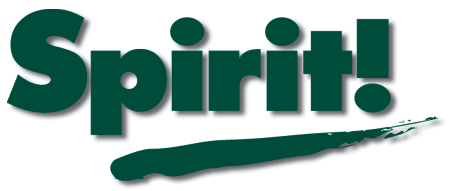 The eternal struggle of the rebel against the inflexible rules and regulations of the 'establishment' is more than entertaining... it creates even greater awareness of the worth of the individual in today's impersonal society. These values have garnered awards for Peg Kehret and this thoroughly engrossing play. The Happy Hollow Rest Home brings together a variety of delightful characters, all of whom want more from life than their restricted existence allows. When 83 year-old Clara begins taking hula lessons, holding seances and sending out for pepperoni pizza, the other residents are overjoyed... and the manager is dismayed.

Simply set in Clara's room, the play adroitly combines with wisdom as a young aide, a lawyer and a policeman join forces to ensure that Happy Hollow's group spirit is allowed to grow. From the hilarious poker party to the touching final scene, this play offers charm, insight and heart-warming humor.
AGES 18yr and UP
Audition Dates:
Saturday, December 13th at 2:00pm
Monday, December 15th at 6:30pm
Auditions will be held at Rejoice High School - West Entrance
12200 E 86th ST N, Owasso
SHOW DATES:
All Shows will Be Performed on the Stage at Stone Canyon Elementary

Thursday February 19th at 7:00pm
Friday, February 20th at 7:00pm
Saturday, February 21st at 2:00pm and 7:00pm
SHOW WEEK:
Show week is considered to be the week of February 16th - 21st.
**Rehearsal times during show week are typically longer. Exact time will be given to cast by the director..
Those with Conflicts on Show Week will not be cast.
ITEMS TO BRING TO AUDITION
-Completed Audition Form WITH Conflicts clearly noted. Please use the back of the form if necessary.
-3x5 photo of person auditioning. (Nothing fancy, can be candid, school, printed on paper, etc) We just need to put a face with the name.
.
PHOTOS WILL NOT BE RETURNED.
You may preview a script sample (not necessarily what will be used at auditions) and all parts available HERE
.

OCTC is a 501(c)(3) Non-profit. Please consider giving a tax-deductible donation today! Click here for more information!